2023 County Council Candidates
All candidates listed have been endorsed by the Haverford Democrats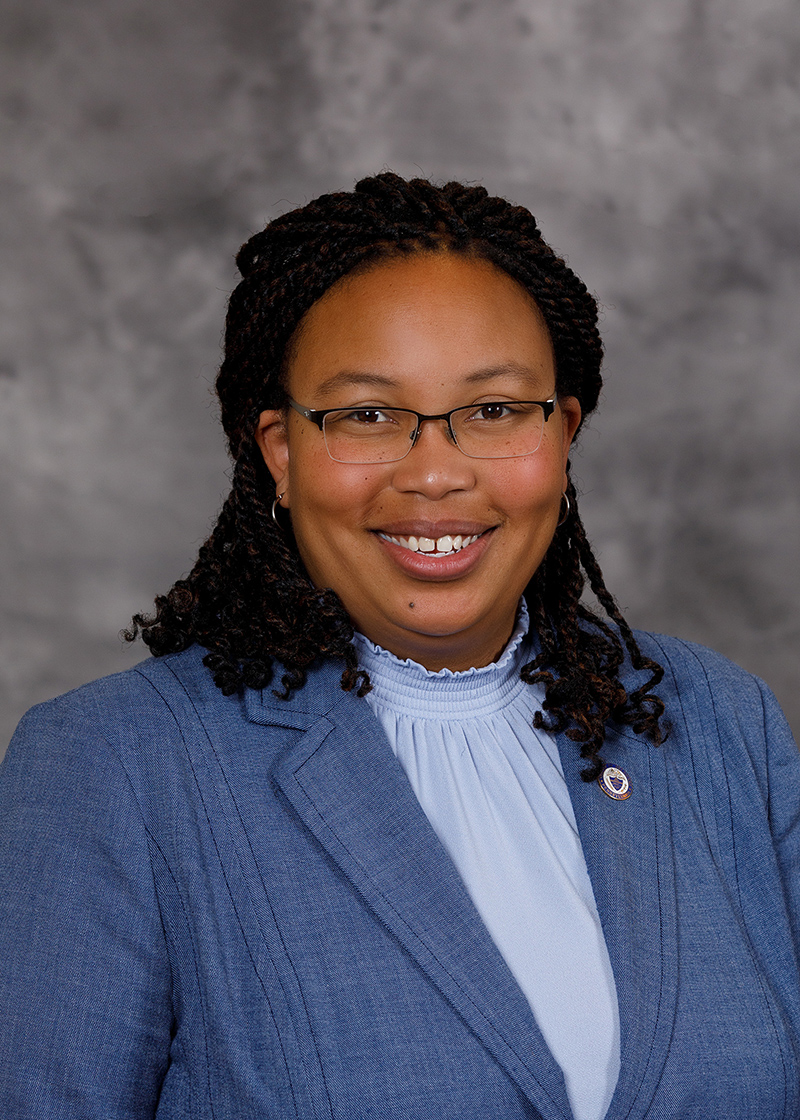 Dr. Monica Taylor is running for re-election to the Delaware County Council after winning her race in 2019 and being elected Chair of the council. She is a professor and program director in the Kinesiology department at Temple University. Prior to serving on County Council, Monica served on the Upper Darby School Board and Delaware County Intermediate Unit Board of Directors.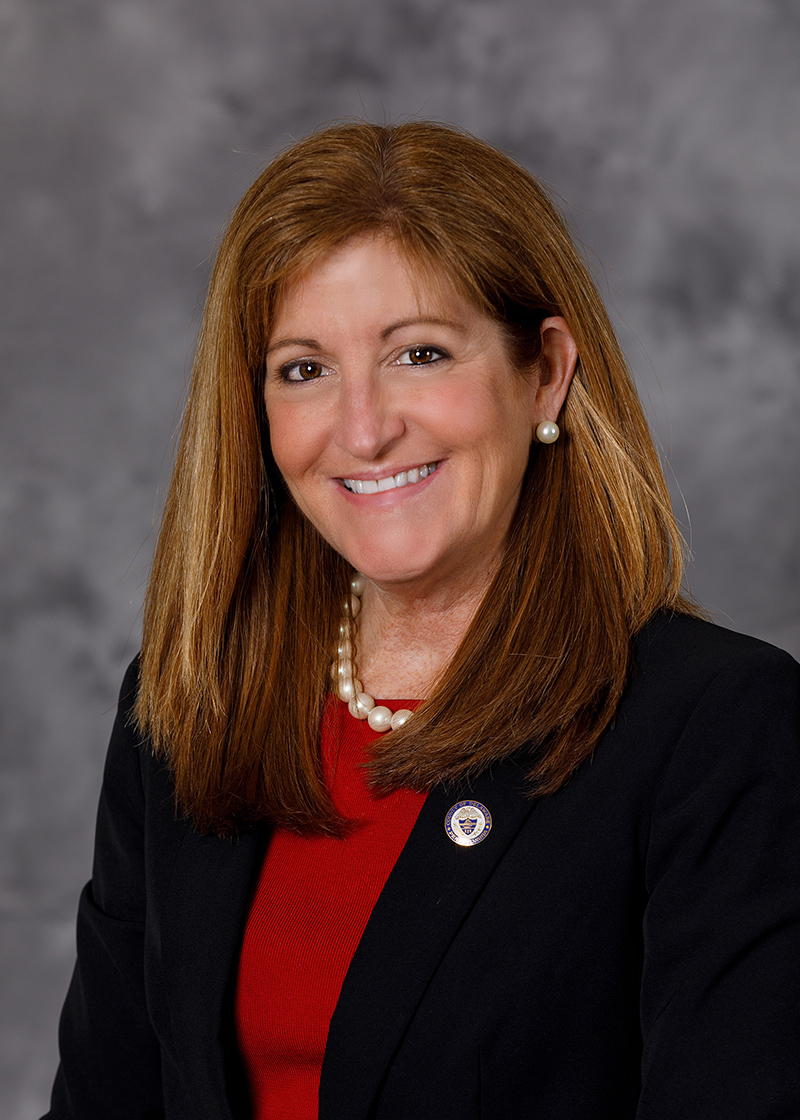 Elaine Paul Schaefer is running for re-election to the Delaware County Council after winning her race in 2019 and being elected to Vice-Chair of the council. She is an attorney with a background in non-profit management and environmental advocacy. Elaine served eight years as an elected Commissioner in Radnor Township and was President of the Board for three of those years.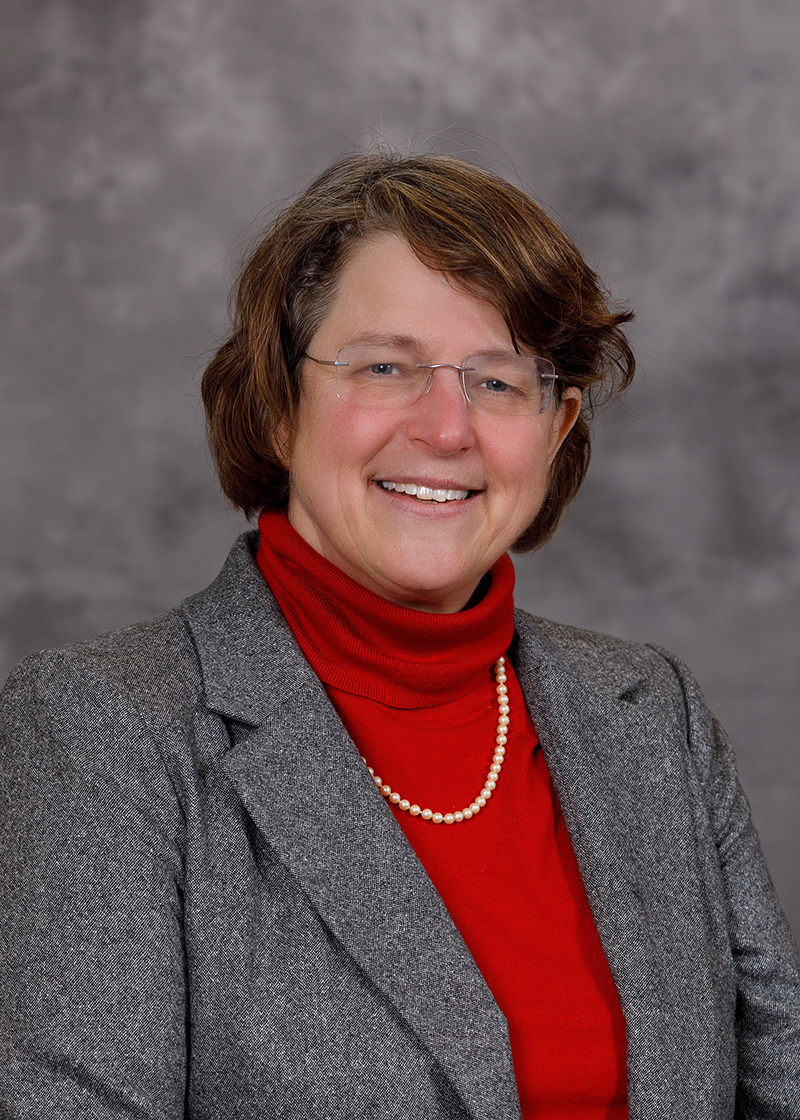 Christine A. Reuther is running for re-election to the Delaware County Council after winning her race in 2019. She has a long history of working with local non-profits and is currently the Vice President of the Board of Child Guidance Resource Centers, a community mental and behavioral health service provider headquartered in Delaware County.
Jack Stollsteimer is running for re-election as the Delaware County District Attorney. Jack grew up in Havertown and served as Chair of the Haverford Democrats. Jack has overseen reductions in gun violence homicide, reductions in the county prison population, and successfully prosecuted contractor wage theft, just to name a few of his achievements in office so far.
Rachel Ezzel Berry is the current Register of Wills in Delaware County. She is a county-wide, elected judicial officer who regularly rules on legal petitions and presides over hearings at the Delaware County Courthouse and Government Center. Rachel has written many Opinions and Orders affecting tens of millions of dollars and making a difference in the lives of Delaware County residents.
County Council: Kevin Madden
Kevin Madden is running for his second term on the Delaware County Council.  When he spoke to the Haverford Democrats on February 1, he admitted that the past four years were "challenging."  In the first two years, he and Brian Zidek were the minority voices on an entrenched, backward-looking Republican council, and while they made some progress, it was always slow and uphill. In the past two years, Madden has worked quickly and effectively with
the all-Democratic County Council that was sworn into office in 2020 – just six weeks before the COVID shutdown.  As a senior member of the council, Madden has led the county's COVID effort. That required close collaboration with the Chester County Public Health Department since Delco's Republican leadership never created a public health department.  
Despite the difficulties, Madden says his first term on the Delco Council "has been the most personally rewarding experience of my life." He now enjoys council meetings because they are "real discussions" that do not end with a predictably unanimous vote. Madden looks forward to completing the establishment of a county public health department and continuing the "best practices" for hiring and bidding that the current council has established. As chair of the council's Jail Oversight Board, Madden sees the end of Delco's for-profit jail as "as historic opportunity in criminal justice." He is proud of council's reforms in both the D.A's and Public Defenders' offices and anticipates a new county jail that will become "a model" for helping people "get back on their feel at a low point in their lives."
Going forward as a member of the Delaware County Council, Madden points to "sustainability" as one of his top priorities. Service on the Board of the Delaware Valley Regional Planning Commission has strengthened his view that the county is "over-developed," and county council must intensify efforts expand both open space and trails.
Born and raised in Media, Madden is a third-generation county resident. He is currently a managing partner of Saothair Capital Partners, an investment firm he co-founded. Saothair specializes in financial and organizational transformation of struggling businesses. It works with employees, local officials, customers, and suppliers who have a stake in saving a company, not shutting it down. The company's motto is "Constructive, long-term value creation for positive community impact." Prior to employment with other financial groups, Madden was a National Merit Scholar at Vanderbilt University, where he graduated with a degree in Civil Engineering and Mathematics.
Madden Website
County Council: Richard Womack
Richard Womack brings a wealth of governing experience to his campaign for County Council. He has served for 12 years on the Darby Township Board of Commissioners, from 2009 to 2021; for six of those years, he was Vice-President of the board and for two years he was the President.  For seven months of his tenure, he even served as the township's police commissioner. A lifelong resident of Darby Township, where Republicans long held control of
township government, Womack developed bi-partisan working relationships on the board of commissioners and has increased revenue, equity in resource distribution, accountability, and transparency in his township's government.
A member of the Communications Workers of America, Womack has worked for the AFL-CIO for twenty years, first as a northeast field representative and currently as the assistant to President Richard Trumka for Civil Rights and Community & Religious Affairs.  Early in his career, Womack served as a field director for PowerPac, a non-profit promoting voter registration, voter turnout, and voting rights.
On County Council, Womack will be guided by the advice his father, a civil rights and labor leader, passed on to him: "the best way to be a good leader is to be a good listener and a good servant." He looks forward to working alongside current County Council members on establishing a County Public Health Department, a fair-minded county justice system with a government-run jail, and a hiring process that results in a county workforce that reflects the county's population. Given his labor background, Womack brings a particular interest in the county's Workforce Development efforts, hoping to build in incentives for contractors to hire local union labor.  His experiences in Darby Township will make him a strong partner in the current council members' insistence on accountability and transparency in government.
Womack Facebook page
County Row Offices
Register of Wills: Rachel Ezzell Berry
Rachel Berry was appointed Register of Wills in March, 2020, after Mary Walk moved to a leadership role in the county Office of Judicial Support. The week that Berry assumed her new duties, Gov. Wolf declared a state-wide COVID shut-down. Berry had to figure out how to perform all of her office's functions online, and she had to do it fast.
The Register of Wills handles all probate matters, marriage licenses, and adoption records; it coordinates with the Court of Common Pleas in regard to Orphans' Court; and, as a quasi-judicial position, it conducts hearings to determine who should be appointed as executor or administrator of an estate. These are life-and-death matters, and Berry had to immediately enable Delco residents to conduct their important business online. She also had to re-design the physical office space so that a small crew of staff members could be physically present to accept those documents that could not be handled electronically.
As a result of Berry's swift action, the Register of Wills office has issued 1,300 marriage licenses, probated 1,000 estates, conducted virtual hearings when a will is contested, and developed e-filing to accept Orphans' Court filings. During her first year in office, Berry ran a budget surplus and filled all seven of the office's vacant staff positions.
At a Haverford Democrats' meeting on Feb. 1, Berry discussed the roller-coaster ride that was 2020 and noted how fortunate it was that Delco had just elected an all-Democratic County Council. "Just in time," she said, "we had a government in place that was able to steer the county through all of the challenges we have faced."
Prior to her appointment as Register of Wills, Berry was an attorney at Dechert LLP. She has continued her role as General Counsel to her family business, American Services Corporation, a general cleaning service based in Delaware County and serving four states. After graduating from Strath Haven High School (where she met her husband), Berry earned her Bachelor's of Business Administration summa cum laude in Economics and International Business from Temple University. At Michigan Law School, she was Book Review Editor of the Michigan Law Review and graduated magna cum laude with her J.D. degree.
Berry is the first woman ever elected Chair of the Board of the Delaware County Economic Development Oversight Board. She is also the Treasurer of the Women's Section of the Delco Bar Association and a member of the League of Women Voters and the Friends of Chester Creek Trail. After being appointed Register of Wills in March, 2020, she continued to serve as a homeroom mom in the Rose-Tree Media School District, where her 9-year-old stepson is a student.  She and her husband also had a toddler when she started at the Register of Wills office and she had a baby during her first year on the job, becoming the first Register in Pennsylvania history to do so.
Berry Website, Facebook page, Twitter
County Controller: Joanne Phillips
Joanne Phillips heard the 2016 presidential election as a call to action and responded to that call by running for Delco County Controller – the one county official with the authority to look under the hood and find out exactly how taxpayer dollars are being spent and why our tax money had been flowing into certain pockets for decades.
Kevin Madden, County Council member, introduced Phillips to a Haverford Township Democrats' meeting on Feb. 1, 2021 by describing the Controller's office under Republican rule as "the epicenter of corruption." Phillips, he said, has brought an "unrelenting work ethic" and the "utmost integrity" to the challenging task of professionalizing her office.
Phillips herself told the HTDems that she has devoted the last four years to "changing the way we deliver government in Delco." It speaks volumes about how Republicans ran the Controller's office when Phillips lists among her reforms going to the office "every day," operating "with boots on the ground." She has hired "real accountants" to manage the Controller's key functions: payroll, retirement, accounts payable, and audits of every county department.  Among her key reforms:
Hiring a diverse team that has made the Controller's office "transparent and accountable" by putting all reports online and responding quickly to "right to know" requests.
Expanding the office's hotline beyond reports of "abuse and waste" (which the Republicans approved) to include "FRAUD, abuse and waste," (which the previous guys had not approved).
Resuscitating the moribund "unclaimed property program," which has returned tens of thousands of dollars to citizens in the last four years.
Tracking down and auditing a labyrinth of Delco bank accounts set up by the Republicans and saving the taxpayers $750,000 in the process.
Phillips brought to the Delco Controller's office her professional experience with real estate development and real estate finance as a law partner in Ballard Spahr LLP. As well, she brought what she had learned in her prior government role as the Director of the Commonwealth's Bureau of Real Estate in the Department of General Services, where she was charged with overseeing a multi-million dollar portfolio of leased facilities and real property.
A graduate of Ursinus College in Montgomery County, Phillips played for the school's nationally-ranked field hockey team. Her endeavors as a law student at Widener University's Delaware Law School made her editor of the law review and valedictorian of her class.
Phillips and her husband raised their two children in Middletown Township, where they have lived for thirty years. She is a licensed soccer coach, was director of the Rose Tree Soccer Club, served on the Middletown Township Parks & Recreation Committee, and coached girls' intramural and travel soccer teams for over 15 years.
Phillips Facebook page
County Sheriff: Jerry L. Sanders, Jr. 
Looking back over his four years as Delco's sheriff, Jerry Sanders points with pride to his success at "lifting up" the county's sheriffs so that they can be effective agents in achieving Sanders's public safety goals. 
Speaking at a Haverford Democratic Party meeting on Feb. 1, 2021, Sanders explained that, under Republican rule, Delco's sheriffs' wages ranked among "the lowest of the low" in Pennsylvania.  Sanders worked cooperatively with the
new County Council to raise sheriffs' wages to $15/hour. This increases the pool of candidates for sheriffs' positions in Delco and improves employees' longevity in the department.
When Sanders became Delco Sheriff in 2017, there were no black sheriffs in the department and no women in supervisory roles.  Female sheriffs' leadership qualifications are now acknowledged and rewarded with promotions. As well, by making diversity a priority in hiring, Sheriff Sanders has shaped a department that looks more like the community it serves.  Under his leadership, the Sheriff's Department now reaches out to youth in the community to educate them about what the department does and to encourage young people to consider a career in law enforcement.
Since Sanders was first elected Sheriff, Delco's Sheriff's Department has become one of only five departments among PA's 67 counties to earn accreditation based on record-keeping, professional standards, and transparency with the public – all measures that Democrats highly value in our law enforcement agencies.
Saunders is the 63rd sheriff of Delaware County, but the first Democrat and the first African-American elected to that position. He brought to the job his years of experience in the Philadelphia Sheriff's Department, where he rose from Deputy Sheriff to Chief Inspector, overseeing the Sheriff's Civil and Criminal Divisions, Traffic and Family Court, Civil Service of Warrants and Court Security. He also brought to the Delco Sheriff's Department his formal training, including a Master's Degree in Organizational Development and Leadership from Saint Joseph's University.
Sheriff Sanders has deep roots in Philadelphia where he grew up and where he still serves as an Associate Minister at Mt. Zion Baptist Church in SW Philadelphia and as Chaplain of the Deer Meadows Retirement Community in Philadelphia.  He is also President of the Advisory Council of Friendship Circle Senior Center in Darby, PA. (where he plays on the pool team) and on the Board of Trustees at the Baptist Home Foundation.  He and his wife, Juanita, live in Drexel Hill. They are the parents of six children and have seven grandchildren.
Sanders Facebook page
Delco Court of Common Pleas: Deb Krull
Currently serving her second term as Magisterial District Judge for 5 wards encompassing Media, Swarthmore, and Nether Providence, Krull was chosen by her peers in 2019 to be President of the Magisterial District Judges Association of Delaware County. She is on the Board of Directors for the Delco County Bar Association, co-chair of that association's Community Outreach Committee and member of its Employment Law Committee. As the sole practitioner in the Law Office of Deborah A. Krull, located in Media, she has over 20 years of experience in labor and employment law, landlord/tenant law, as well as contract, collection, and criminal matters. She has expertise in counseling clients dealing with employee discipline, discrimination, and termination. Krull has served on the boards of the Media Arts Council, the PA Veterans Museum, the Media Theatre, and the School in Rose Valley. She was elected to two terms on the Media Borough Council, was co-chair of the Media Democrats, and is a former Democratic Party Committee member in Media Borough, earning both service awards and special recognition awards from Media's Environmental Advisory Council, Media Business Authority, and the Media Streetscape Project. She graduated from Connecticut's Fairfield University in Economics and Spanish in 1987, and from Widener University School of Law in 1993, before being admitted to the Pennsylvania bar in 1994.
Krull Facebook page
Delco Court of Common Pleas: Tinu Moss 
As an attorney in a private law firm with offices in Media, Chester, and Philadelphia, Moss specializes in all aspects of family law as well as civil and criminal law. She graduated from Duke University in 1998 as an Environmental Science and Policy major earned her law degree from Temple University's Beasely School of Law in 2005.  A year later, she earned a Masters of Law in Taxation from Beasely. Moss is an Usher at First Baptist Church of Darby, a former Democratic Committee member in Yeadon and former officer in the Women's Democratic Club of Delaware County. She is a member of the Delaware County Bar Association, Temple Law Alumni Association, and the Delaware County Black Caucus. She sits on the board of the Pennsylvania Institute of Technology and the Black Brain Campaign. Her father, a Nigerian immigrant, and her mother, a native of the state of Georgia, settled in Delaware County after they married, and Tinu graduated from Penn Wood High School in Landsdowne. She lives in Yeadon with her husband and son.
Moss Website